RETAIN CUSTOMERS
Build customer relationships that last 
Using community, you can spend less time conducting manual tasks and instead engage your customers proactively and deliver value at scale.
Use Community to Enable Sustainable Success
Centralize training guides and videos, making it easier to onboard customers – no matter how many there are.
Enable customers with help docs and info about new features to help them get the most from your product.
Use community to regularly engage your customers and provide the self-service tools needed to achieve better outcomes.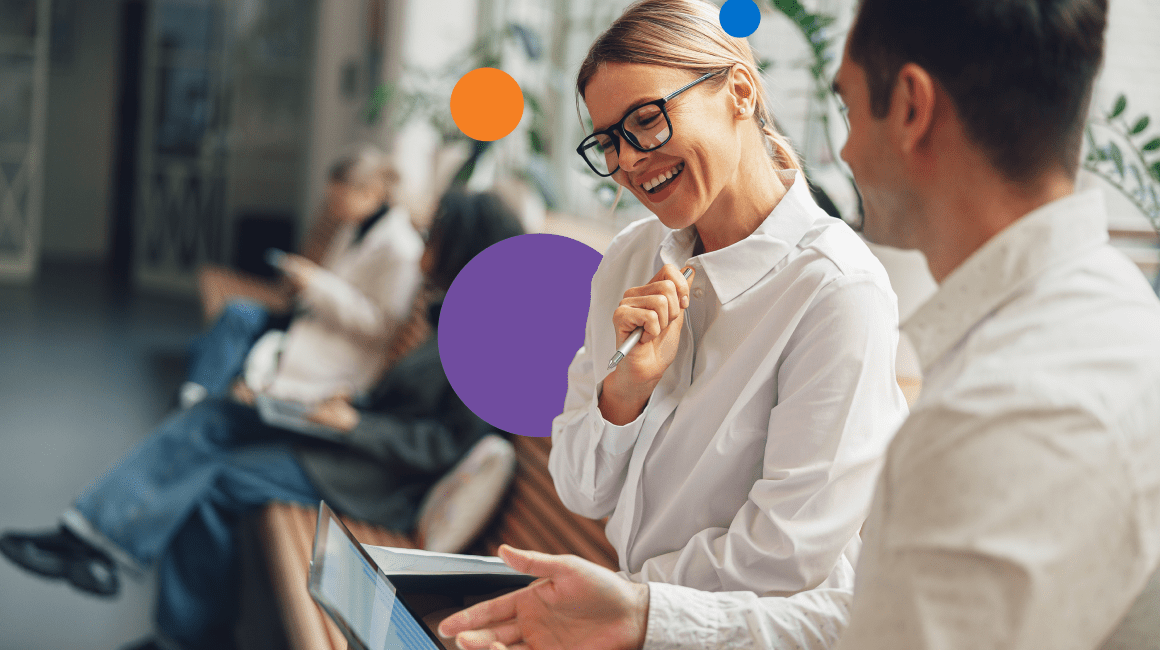 Meet Higher Logic Vanilla
With our online community you can create a space for customers to gather knowledge, exchange best practices with their peers, and provide you with product feedback.
Features That Move the Needle
Knowledge Base
Drive product adoption and account stickiness by creating a central place for members to access help documentation and learn about your product.

Q&A and Discussions
Facilitate ongoing learning and peer-to-peer support, helping customers get answers quicker and taking pressure off your CS team.

Integrations
Leverage community with other tools, like CSPs and CRMs, to supercharge your customer success strategy and gather additional insights into account engagement.
Learn How TeamViewer Achieved a 75% Decrease in Time to Answer
The move to Higher Logic Vanilla was not only better on the operations side, but as a support community, TeamViewer were seeing better numbers and results than they had imagined!
Results:
75% Reduction in Time to Answer
96% Faster Answer Acceptance
A large number of people coming to the community for a resolution evolved into paying customers.
Multi-language community: Japanese, Chinese, German, Spanish and French.
Trending Resources for Customer Retention
Tags: Template

Customer Success is charged with nurturing the relationship with customers that keeps them around. Use our framework as a thought starter for scaling your own customer success efforts.
Read Now
Tags: Report

We surveyed 285 people to understand their habits and preferences regarding customer support, customer experiences and how it influences their actions.
Download Your Copy
Tags: Webinar

Kristi Faltorusso, the Chief Customer Officer at ClientSuccess, unveils her insights into scaling customer success with community at its core.
Watch Now
Customer Retention FAQs
Community helps engage your customers through self-service support, content, news, and programs that are relevant to them. Customers who are engaged, supported, feel heard, and have a positive sentiment toward your brand are more likely to renew and refer your product to others.
Higher Logic Vanilla provides the platform for customers to self-serve their own needs, get product support and a variety of other benefits that help improve customer retention rates, reduce customer churn and encourage customer loyalty.
When customers are satisfied that they've been able to receive the help they need with your products and services, this can only help NPS scores. We've seen our clients realize an improvement in NPS scores by using the platform.
Online communities help your customers find what they need 24/7. Community is the best place to roll out one-to-many communications as it's the hub for all your company and product information. Customers go to online communities or forums to find the latest news and announcements.
Want to see how Higher Logic can positively impact customer retention?
Learn more about our features and why you should choose us.