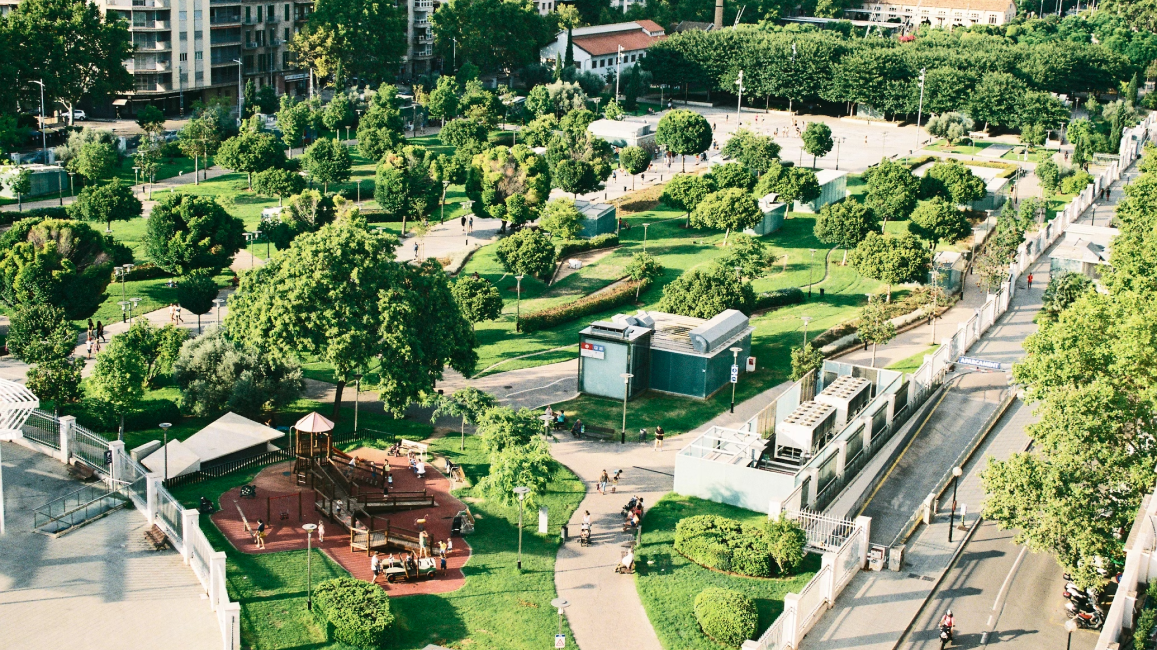 How TSIA Connects Members with Online Community
The Challenge
Accelerated by the pandemic, TSIA wanted to proactively help their members get the answers they needed to timely, critical questions.
Choosing Higher Logic
TSIA's product team collaborated closely with the SuccessTeam™ at Higher Logic Vanilla, making it possible to launch the TSIA Exchange community in only 14 days.
The Results
130K
Page Views
In the first six months.
14
Days
From contract sending to go-live.
24 hr
Flag for Questions
That were unanswered to ensure they got responded to.

"We're delighted by the results that we are seeing right now. We set out to help leaders in the tech industry get answers amidst the global pandemic, but with Higher Logic Vanilla's help, it's become a safe place to navigate all sorts of critical business challenges."
Patrick Carmitchel
VP of Project Management, TSIA
Searching for a Customizable Tool
There were a lot of things on the must-have list for Patrick and his team, all of which turned their attention to Higher Logic Vanilla from the outset. First and foremost, since they knew that this new community would be a long-term investment, Patrick wanted to work with a vendor who he knew would still be around in 5-10 years.
"We wanted to work with a respectable vendor; the size and scope of the company was important to us, and knowing that they weren't going to go under or be acquired was something that stayed at the top of my mind during the search," Patrick explained. He continued, "but it, of course, was just the tip of the iceberg in terms of what we were looking for."
The Launch: Applying Best Practices
The launch happened so fast and smoothly that identifying members to help get the community up and off the ground turned out to be the most challenging part. Indeed, it only took 14 days from the moment Patrick signed the dotted line to the day that the community went live.
To help them get the engagement and lift they needed for their launch to be successful, Patrick was able to use the Higher Logic Vanilla Success Community, the exclusive community for Higher Logic Vanilla customers, to connect with other community leaders who have seen success. "Learning the best-practices from already established and successful communities helped us a lot in the early stages of the launch," explained Patrick.
After connecting with Higher Logic Vanilla's network to improve the new TSIA community, Patrick applied his learnings to build on their already smooth launch and ensure that operations continue to work flawlessly.
The Results: Views, Views, Views!
Once the TSIA community was live, Patrick and his team were seeing immediate results. The community very quickly became a hotspot for their members to ask questions and get quick, insightful responses. Moreover, to ensure that their members got what they needed from the community, Patrick worked to ensure that if a question went unanswered for 24 hours, it was immediately flagged and answered by Patrick's team.
"We have some of the largest companies in the world with executives at those companies that are using [the community]–they're asking questions, getting answers, then telling their leadership team that they're getting answers they need. It's really helping to support the type of Q&A guidance that we were looking to provide to our members, especially during these times," said Patrick.
Of the metrics that Patrick and his team focused on in the early stages of the community, the number of answers, accepted answers and time to response was their primary concern. The community, however, did not disappoint; not only were they seeing better numbers that they had anticipated, but their community had seen over 130,000 pageviews in its first six months.
"The results that we are seeing right now have greatly exceeded our expectations, showing that Vanilla was, without a doubt, the right choice for us," explains Patrick. He continues, "This is just the beginning of something great–I know that there's still a lot of work to do, but as our community matures, Higher Logic Vanilla will be there to help us scale," concludes Patrick.

"The results that we are seeing right now have greatly exceeded our expectations, showing that Higher Logic Vanilla was, without a doubt, the right choice for us."
Patrick Carmitchel
VP of Project Management, TSIA
Bitdefender's Community Use Cases
Scalable
"On a product level, we were looking for a partner that we knew would be around for a while…that's why Higher Logic Vanilla grabbed our attention."
Strong AI
"We were looking for a software that had a really well documented API, and it was clear that with Higher Logic Vanilla, it was something we could bank on."
Customizability
"TSIA has its own developers, so finding a software that was totally customizable was extremely important. The functionality and flexibility of Vanilla right out-of-the-box was perfect for us!"
Excellent Support
"We needed to work with a team who knew what they were doing since we wanted a quick launch. The SuccessTeam™ at Higher Logic Vanilla made our launch as fast and efficient as possible."