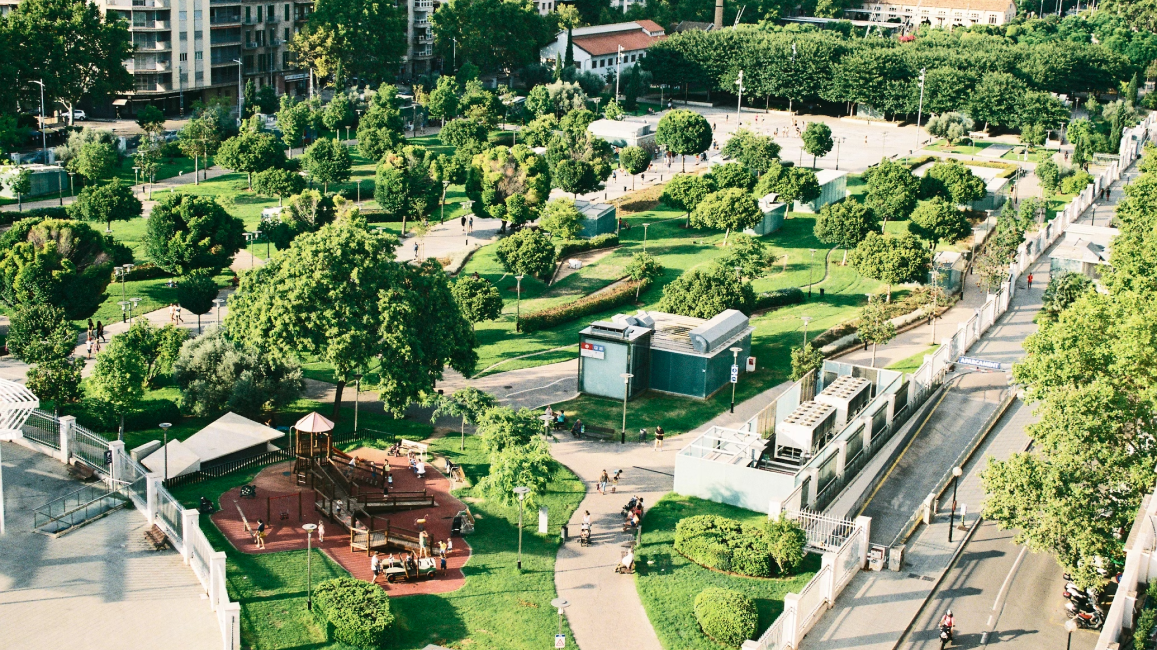 How Foundant Created a Virtual Space for Their Customers
The Challenge
Foundant did not have a dedicated space for customers to engage and share best practices—they knew an online community was central to continued success.
Choosing Higher Logic
Higher Logic Vanilla's ability to create highly customized spaces made them the frontrunner in Foundant's search, but Vanilla's scalability for an out-of-the-box price solidified the deal.
The Results
26.5%
Active Membership
A number that exceeded their initial goal of 20%.
60%
Faster Response Time
When a question is asked in the community versus a ticket.
Increased
Interest in Foundant Products
Prospective customers have indicated they're ready to move forward after previewing community discussions.

"[Launching a brand new community], which usually takes about 5 months to get up and running was completed in just one week."
Kara Adams
Community Manager, Foundant
The Search: A Quick Pick
Tasked with the job of finding the perfect platform to launch Foundant's first-ever online community, Kara began her search by browsing other branded communities to see what each vendor could offer. Kara's list, which began with 10 different vendors, was quickly narrowed down to three—with Higher Logic as the frontrunner.
"We took a closer look at other Higher Logic Vanilla communities out there, and one thing that I noticed right away was that every single one we looked at was very different," says Kara. "I found that communities hosted on other platforms had a more uniformed look, and you could tell which vendor hosted the community, but with Higher Logic Vanilla, each community was so unique, beautiful, and on-brand that [Higher Logic Vanilla] immediately became a serious contender."
Having a highly customizable community platform that enabled the brand to express its personality and values was a must-have for Kara. "Since our company is based in Montana and everything around here is very outdoorsy, our company has adopted an outdoor theme," explained Kara. "We need a platform that would allow us to carry this theme over to the community so that when our customers go there, they're not wondering whether or not it's the Foundant community."
This wasn't the only thing on Kara's must-have list. While she knew that Higher Logic Vanilla checked all the boxes when it came to creating a beautiful space for their customers, she needed to make sure that the platform they chose was smooth and scalable.
The Launch: A One Week Job
Launching a community can be stressful, but right from the get-go, Kara knew that this launch would be smooth. "Right from the very beginning, we had around the clock support from Higher Logic Vanilla," explained Kara. "What usually takes organizations about 5 months to get up and running was completed in just one week."
"The amazing support we got from Vanilla really made the 1-week launch possible, which was great because I didn't want to wait months to get this up and running," laughed Kara. "This was incredible for us since people had just started to work from home [due to the global pandemic] so getting it up fast was really important."
With what seemed like an overnight launch, Kara was ready to dive into the community and lead it to success.
The Outcomes: Exceeding Targets
After the launch of the Foundant community, Kara immediately noticed they'd exceeded some of their initial targets. One of Kara's major goals was to hit 20% Active Membership within the first few months—a target that was quickly surpassed, now sitting at 26.5%.
In addition to achieving several milestones in their first year, Kara explains that "We've seen increased interest in Foundant products and services after introducing our community. Prospective customers have indicated they're ready to move forward with working with us after having been given special access to preview community discussions "
Kara and her team have also been making good use of Higher Logic Vanilla's new social groups function.
Finally, an unexpected benefit of Foundant's community has been the speed at which peers are helping peers answer questions. "The average response time in our community has been 60% faster than our support tickets for the last several months." Kara says. "Our community isn't focused on technological support, so our community member's eagerness to help one another has been inspiring to witness, and is a time saver for many members of our team."
"We've been having a lot of success using groups to support events that have moved from in-person to virtual. Giving people the opportunity to converse in a group and network online is helpful in continuing conversations."

"What Kara found appealing about Higher Logic Vanilla was that the range of functionality was massive—it could be made, at any time, as simple or as elaborate as the brand wanted. Ultimately, this scalability helped solidify Kara's decision to go with Vanilla, but finding out that all these bells-and-whistles came at an out-of-the-box price, was the cherry on top."
Why They Chose Us
Customizability
"The ability to design the community to match our outdoor theme, remain on brand, and meet our company needs was something that really stood out to us."
Big Personality
"One of the main reasons why we chose Higher Logic Vanilla was because they are a lot like us at Foundant—they hold all the same values and prioritize customer success."
Smooth UI & UX
"A lot of the other vendors we looked at seemed very clunky, but it was quickly apparent that Vanilla was very easy to use and just made sense."
Scalable
"Higher Logic Vanilla is a great long-term solution because it has all the bells-and-whistles that we need, but they can be added when we're ready for them and after we've grasped the basics."