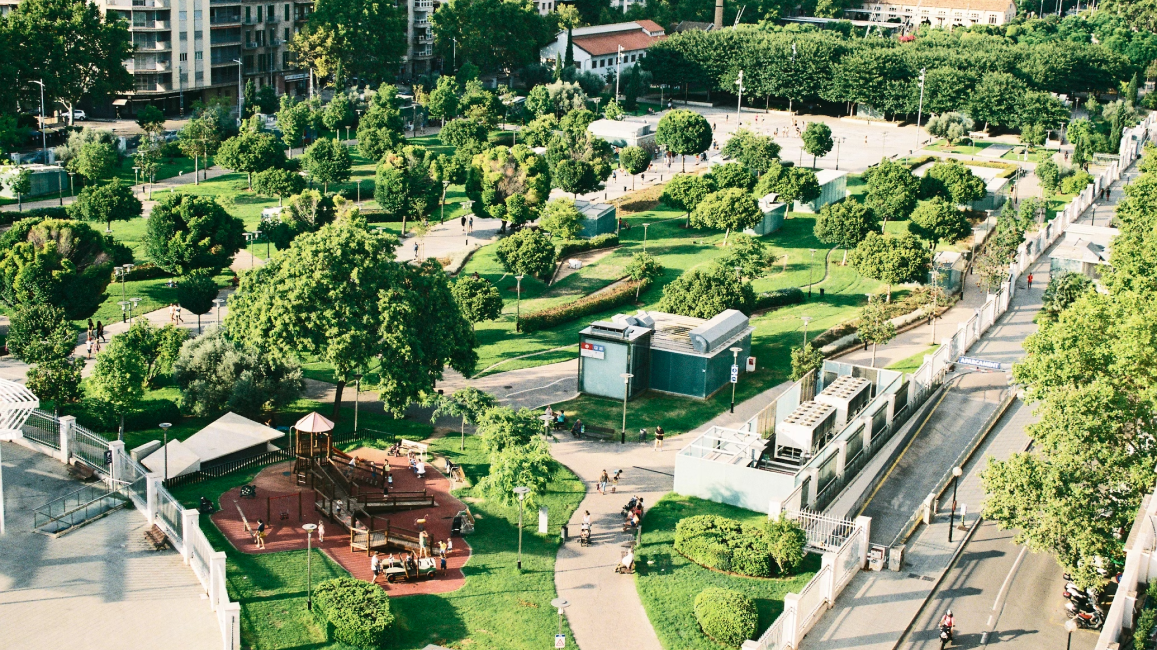 Bitdefender Increased Traffic and Engagement and Improved Customer Experience
The Challenge
Before their community relaunch, Bitdefender's forum – The Expert Community – was on a descending path and they had little hope of recovery. A lack of structure led to scattered, unanswered threads, and a community that wasn't offering value. There was low traffic, very few active members, poor engagement, inconsistent support, and no meaningful conversations happening. "We didn't have the proper moderation tools, which was hurting us because you need to be hands on – you need to talk to people in the community, and that needs to be easy to do and manage." Said Alexandru Leucea, Bitdefender's Community Manager.
Choosing Higher Logic
Bitdefender sought a more impactful customer success tool. What made Vanilla stand out for Bitdefender when choosing software was the balance of functionality and cost with highly-rated customer support. To have a successful revival of their community, they knew it would be essential to partner with a vendor like Vanilla that could help them craft and execute on customer engagement and customer success strategies. "Support and having a collaborative partner was very important to us, and a big differentiator in our selection. Higher Logic Vanilla delivered on that," said Alexandru.
The Results
78%
Increase in New Users
By leveraging their existing channels to spread the word about their new community.
121%
Increase in Active Users
By getting their own teams involved and creating a place that customers find useful.
10+ Hour
Decrease in Response Times
Average support response time went from 12+ hours in 2021, to 4 hours in 2022, and now it's down to 2.

"The truly amazing thing is that our results were achieved with a team of only 2 admins and a handful of moderators, none of whom had previous experience in community management."
Alexandru Leucea
Community Manager, Bitdefender
Their Story
After relaunching The Expert Community, Bitdefender leveraged their existing communication ecosystem to spread the word. Anywhere they could share a link to the community, they did – including in existing emails and on social media. "If you ask me," said Alexandru, "this is a key takeaway – make use of every channel available to you to push users toward your community and bring them closer to your brand. Our community helps us create meaningful connections and a bond with our customers."
The content generated by the community has also driven organic search traffic, which has been a huge growth generator.
Bitdefender Drives Engagement by Empowering Staff and Users
Alexandru shared, "a community builder needs to identify members that are active or have the potential to be active in the community and keep them close. We've used the tools we have in Higher Logic Vanilla to essentially assemble a team of users and learn from them about the reasons behind their engagement in the community and what they're interested in. This informs how we engage others. We also actively recognize users' contributions – for example, we have a Defender of the Month award – to help move them toward being super users."
Bitdefender also encourages their own teams to get involved and use the community. Letting their customers see the real people behind the brand helps underscore the authenticity and transparency their audience and customers value. In addition, having a variety of staff involved demonstrates to their users how their staff can get involved.
Bitdefender's Customer Experience Manager, Mihai Draghici, added "As a company, we are a team, not a single person – so we should act as one. Many of our users are coming from a similar place. If your customers have team members who are part of IT, or legal, or marketing, having your own IT, legal, and marketing team members engaged with the community better positions you to further specific conversations relevant to those different groups of people."
The Results: Increased Traffic, Higher Engagement, and Efficient Support
The Bitdefender Expert Community scaled exponentially in 2022 and they've received great customer feedback and testimonials. In just a year, Bitdefender has seen improvement in all the areas they were hoping for, and more!
"In many cases, the community is now a buffer for our support team, which was one of our objectives – we wanted to take some of the pressure off. The community has become a great place for our users to get answers. There are so many contributors in the community, so if there's a hot topic or a question that pops up frequently, there are already solutions discussed there. Meaning that sometimes users don't even have to contact support because the information is already available." Said Alexandru.
The community has also become a valuable source of feedback and customer insights. Users can share feature requests and ideation that Bitdefender's product team can use to further enhance their product. In fact, they now make monthly selections from the ideas shared in the community.
If the increased engagement wasn't enough to demonstrate the value the community now creates for customers, Alexandru has also noticed the community come up as a differentiator for their products. "Even when looking at the latest independent reviews of the product online, we are starting to see the community mentioned – people react positively to our products overall and they see the community as a really useful component of our support ecosystem."

"With our new community, more than half our web traffic comes from organic search. When people have a problem, they type in a few keywords and the search engine returns the most relevant results, and we've seen now that our community is often featured in those results because of how relevant the community content is."
Alexandru Leucea
Community Manager, Bitdefender
Bitdefender's Community Use Cases
Product Feedback
Bitdefender collects feature ideation and feedback from customers in the community that their product team can leverage to learn about and respond to customer needs.
Customer Support
For less urgent issues, customers can find answers in the community, as well as info and troubleshooting steps posted by other users. This reduces pressure on Bitdefender's support teams.
Customer Success
Bitdefender increased customer retention and growth by seamlessly engaging with customers and equipping them with the resources they need to succeed.
Marketing & Advocacy
The community- generated content is so highly relevant that it drives traffic from Google to Bitdefender's site, leading to organic growth. The community also contributes to Bitdefender users becoming brand advocates.